Tuesday, March 25, 2014 / by Cristina Edelstein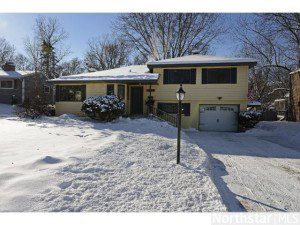 Dawn was a referral from a past client who we helped purchase in Plymouth. Dawn works in Plymouth and when we sat down, she really wanted to find a home close to her work, but had long term potential. Cristina and I took a trip to Mexico in early January when it was VERY cold, but that is exactly when the PERFECT home came on the market for Dawn. Our expert showing agent, Ron, got Dawn out right away to see the home. It was HOT, but we got the offer in very fast before a multiple offer situation came into play. The home comps looked great and we brought in a strong offer and the seller countered a touch and we accepted the offer. We were able to negotiate in a home warranty which will be nice if any issues arise. This Minnetonka home is on a cul-de-sac and backs up to an awesome woods. It has a GREAT open floor plan and a tremendous deck.
It will be a great home for you, Dawn! All the best!
Kerby Skurat