Tuesday, March 25, 2014 / by Cristina Edelstein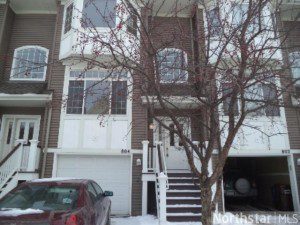 I met Jake as a referral from a past client and we met several months before he was ready to pull the trigger on a home, but it gave him the time to study the market and really dial in his wants and needs. Jake is a pretty analytical guy (being a financial analyst) so having that extra time was good for him. Jake wanted a home he could fix up and was a little under market and he wanted accessibility to his job and a home in a location where we could use trails etc. We got him out a few times with our showing expert, Ron, but he didn't see the right homes. Then a townhome in Plymouth came on the market and it looked great. We got Jake in there right away, did the comps analysis and then wrote the offer. Oddly, as we put the offer in, the bank dropped the price by $25,000. We withdrew our original offer and got a new offer in ASAP at the list price. We locked up the home, the inspection went a little wild, but we were able to work through it and then get the deal closed! Jake will have a great home when he is done working on it.
Congrats Jake! We look forward to seeing it when it is all done!
Kerby Skurat