Wednesday, March 26, 2014 / by Cristina Edelstein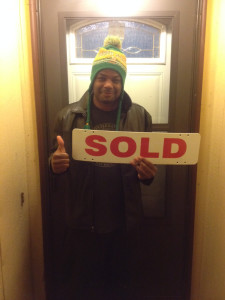 Ready to pull the trigger on his first home purchase, Jamar was a man on a mission! We met for a buyer consult and immediately got him in touch with Jeff at Wintrust Mortgage to begin pre-approval. He had been keeping an eye on one town home in particular, and unfortunately we saw it slip away before we were able to get an offer in. But Jamar refused to dwell on the negatives and immediately tracked down a new property to take a look at – a twin home in Brooklyn Park. We went out for a showing and Jamar had his mind made up immediately – he wanted it! We were ultimately able to close at almost $15,000 under list price for Jamar, keeping his monthly payments exactly where he wanted them.

It's been a pleasure working with you Jamar; thanks so much for letting me be a part of your first home purchase. Welcome home!
Ryan Bunke