Wednesday, March 26, 2014 / by Cristina Edelstein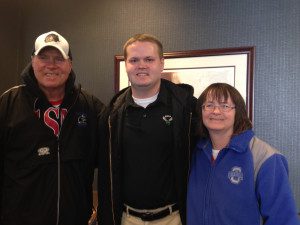 Eric and I met when he reached out because he wanted to start his home search. As a first-time buyer, it was very helpful to sit down and discuss different financing options as well as what his two goals and priorities were in his home purchase.
He liked the idea of being in Minneapolis, ideally in Northeast, where there is a lot to do and being close to friends. We finally identified the right home in Northeast Minneapolis. It is a very cute house and a perfect fit for Eric. We had a smooth closing, and his parents, pictured with him, were ready to help him get settled in and teach him how to use the snowblower! Hopefully as springtime rolls around he will get to enjoy more of the yard instead of the snow. Eric is a very nice guy who enjoys being an athletic trainer and is always wanting to learn more.
Eric, it was a pleasure helping you and we are very excited for you to enjoy your neighborhood and new home! Congratulations.

Cristina Edelstein-Skurat